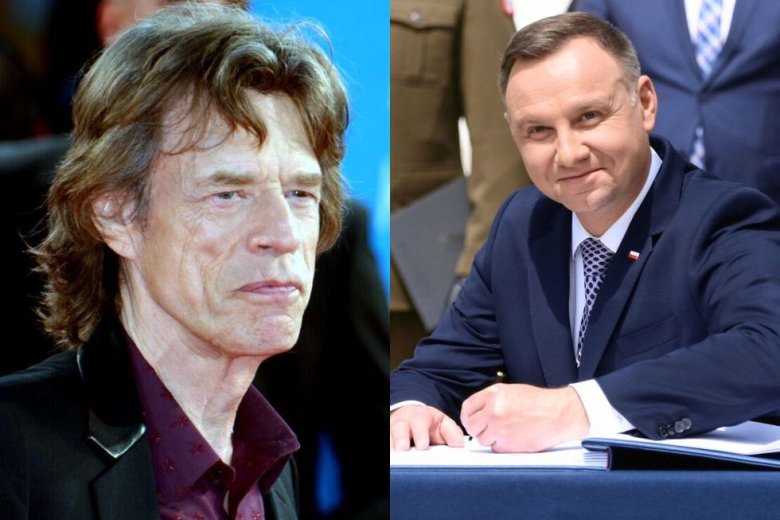 I
'm too old to be a judge, but I'm young enough to sing," those words of Mick Jagger shouted during The Rolling Stones concert in Warsaw were widely considered as a swipe at the Polish government's controversial judicial overhaul. However it turns out that the charismatic musician was wrong. According to the latest changes in Polish law, he is also too old to sing.
"A member of The Rolling Stones retires on the day he reaches the age of 65, unless he declares his willingness to continue working no later than 6 months and no earlier than 12 months before reaching that age, and the President of the Republic of Poland allows him to continue serving as a member of The Rolling Stones," states the Emergency Music Act passed on Monday in urgent mode.
This means that the Rolling Stones, Mick Jagger (74), Keith Richards (74), Ronnie Wood (71) and senior musician Charlie Watts (77) will retire when new law comes into force.
As the President Andrzej Duda argued, the reform of the group is an element of overhauling of the most important institutions.
"The extraordinary caste of The Rolling Stones musicians was always above the law, yet it had never stopped them from inspiring Poles. There is also a fact that the career of the team exploded in communist times, what is not without a meaning," the president argued.
According to the law, in case of failure to report the willingness to continue music career, Mick Jagger and the company will be retired, and the National Council of Musicians will appoint younger musicians as their duplicates.
The position of the team on this issue is not yet known. The musicians haven't even been able to read the text of the law, despite receiving a copy from the Chancellery of the President.
We learned that Keith Richards has even burned the copy of legislation down, without reading.
And then he snorted it with his nose.
This is news satire article but Polish Supreme Court crisis is a fact.